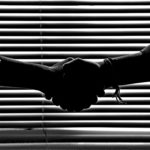 Pre-listing home inspections for home sellers are one of the most rewarding services that EKAN Inspections provides. Here's why we value the pre-listing inspection process.
PARTICIPATION We always request the seller to be an active participant throughout the three hour site inspection. We appreciate their input and commentary, as it adds invaluable context to what is observed and noted.
SUBJECT MATTER EXPERT The real estate agent does not go into the details of the house. They may provide suggestions, if asked, on the 'big picture' issues of renovations or staging but not usually on specific items. Remember that the EKAN inspector will likely spend more time on-site than your real estate agent.
EFFICIENT USE OF TIME The client is an active participant for the entire time of the inspection. The inspector is no longer hunting for the the hidden electrical panel behind the hallway mirror, or that enclosed main water shut-off valve, or that surprise hot water tank behind a bookcase. Instead the homeowner takes the inspector directly to those locations. Valuable time is saved and used for review and comment rather than searching.
IMMEDIATE FEEDBACK During the course of inspection, the seller provides continuous feedback on the age of repairs and renovations. Although I always use my professional opinion on the remaining service life, it's most useful to have that extra knowledge.
EDUCATION The seller typically asks a lot of questions. It almost turns into a mentoring situation, where as the inspector, I enter into a discussion on the defect, its implications and when it should be addressed. I consider it my responsibility to provide consumer education.
VISION The sellers will usually be blind to many deficiencies where they have become accustomed to living with a non-functional or non-compliant item. On the other hand, the inspector provides a serious wake-up call to pay attention to them. This is particularly true for health and safety issues.
THE FINAL FRONTIERS The inspector goes where the seller would rather not go, like the crawlspace or attic or roof. But the feedback on these areas is invaluable.
ROADMAP EKAN's detailed 40 page plus inspection report and accompanying photos provides a basis for what to do next. The issues can now be addressed with the agent or contractor as to how best to proceed.
So there it is, a highly useful exchange of information between the inspector and seller, presented in a non-confrontational manner.