Our Focus
Locally based residential and commercial property inspector on the North Shore and Sunshine Coast. Our coverage includes West Vancouver, Gibsons, Sechelt and nearby islands of Bowen, Passage, Gambier and Keats.  
Buyer's Inspection
Know before you buy. The Buyer's home inspection reviews site influences, the condition of the building envelope, the structure, heating, air conditioning, electrical, plumbing, insulation and interior factors that affect comfort and security. The cloud-based inspection report is published same the same day. Prior to 'subjects removal' date, the Buyer will know about:
major deficiencies
systems at end of service life
major repairs
health and safety concerns
Warranty Inspection
Does it meet specifications? New home owners have a warranty for up to 10 years. Defects are claimed against the program as long as conditions are met and the coverage has not expired.  Our inspection report can be used to complete the on-line claim forms. BC home builders must provide warranties with the following coverage:
1 year labour and material

2 years mechanical & electrical 
5 years building envelope
10 years structural
Seller's Inspection
Be prepared. This is completed in advance of listing the house for sale. The Seller's inspection will identify major known, unknown and ignored issues with the property. The Seller can selectively choose what to correct or get estimates, in advance of the buyer's inspection. The advantages to sellers are:
honesty, disclose defects 
no last minute surprises
fix health and safety issues
use it in marketing the house
Pre-delivery Inspection
New home acceptance procedure. This inspection is conducted prior to occupancy.  Every deficiency is identified in a 'punch list' with completion dates. Holdbacks may apply if completion is after possession date. The inspection verifies that the builder satisfied all contractual conditions:
workmanship 
material fiishes
operation of systems
agreed upon extras 
Sunshine Coast and North Shore Offices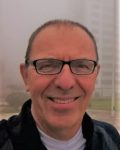 Eugene
Eugene Kanciar is the principal of EKAN Project Inspection & Consulting Ltd which performs home inspections as well as commercial inspections. He is a retired professional engineer in British Columbia. 
Eugene's  background includes design, construction and commissioning of major industrial and infrastructure projects, with some of the largest consultancies in Vancouver. He is a member of Engineers & Geoscientists BC, Institute of Electrical & Electronic Engineers, Home Inspectors Association BC and WETT. He serves on a local strata council, consults on industrial projects and has been the owner's representative on residential and commercial developments. Consumer Protection BC license #69177.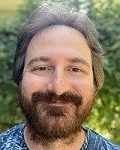 Ben
Ben Bleackley performs home inspections and new construction pre-delivery inspections. He is a graduate of British Columbia Institute of Technology in the House Inspection Program.
Ben's background incudes study at UBC and working for a landscaping company. He serves on the board of his local strata development, in Gibsons where he lives. Consumer Protection BC license # 84305.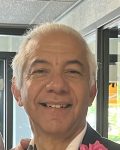 Daniel
Daniel Anico Taveras is an inspector-in-training. He has completed and passed all the manditory home inspection courses and is currently doing his field training practicum. 
Daniel's background includes an engineering degree and project management in the hospitality industry. Expect to see Daniel accompanying Eugene and Ben.