Abstract: Halfmoon Bay home inspector note on polybutylene piping, a product that has been discontinued from use. If you have it, your insurance company needs to know about it and they can advise you what to do about it. 
Photo: Polybutylene domestic potable water lines are grey in colour and will be stamped along their length with their material specification, in this case ASTM 3309.
Polybutylene Plumbing AKA Poly B
Poly B can be identified as a grey plastic piping. It was used for about a decade, from 1979 to 1996, after which it was discontinued from use.  
At the time, it was a wonderful alternative to copper plumbing because of its low cost and ease of installation. In addition it was certified by Canadian and USA standards associations, UL, CSA and ASTM for potable domestic water service.
What can possibly go wrong?
Poly B began failing in the USA at an alarming rate. 
It was used in many trailers and modular homes where the plastic pipe was run in the attic space. Unfortunately, the high temperatures in these enclosed spaces combined with the large temperature swings between daytime and night, caused failures of the product.
The early fittings used for elbows and 'tee' intersections were plastic , with plastic compression rings. These tended to fail. Then copper fittings were introduced, with copper banding which did well and replaced the use of plastic fittings.
Then it was determined that if the compression bands at joints were applied too tightly, micro-cracks could develop in the Poly B piping, which could eventually cause leaks.
Finally, it was identified that highly chlorinated water affected the physical properties of the plastic piping and could cause it to burst without warning.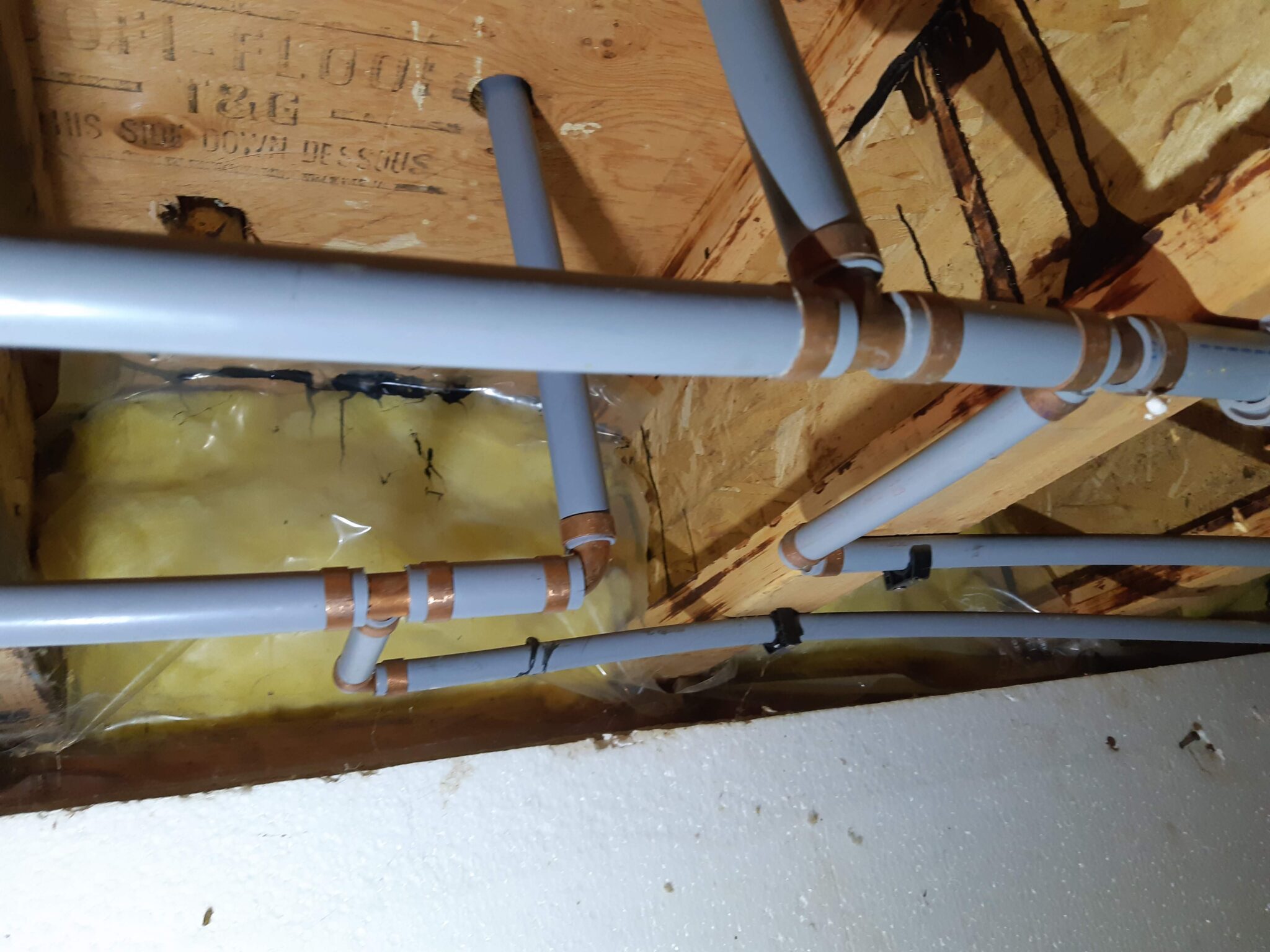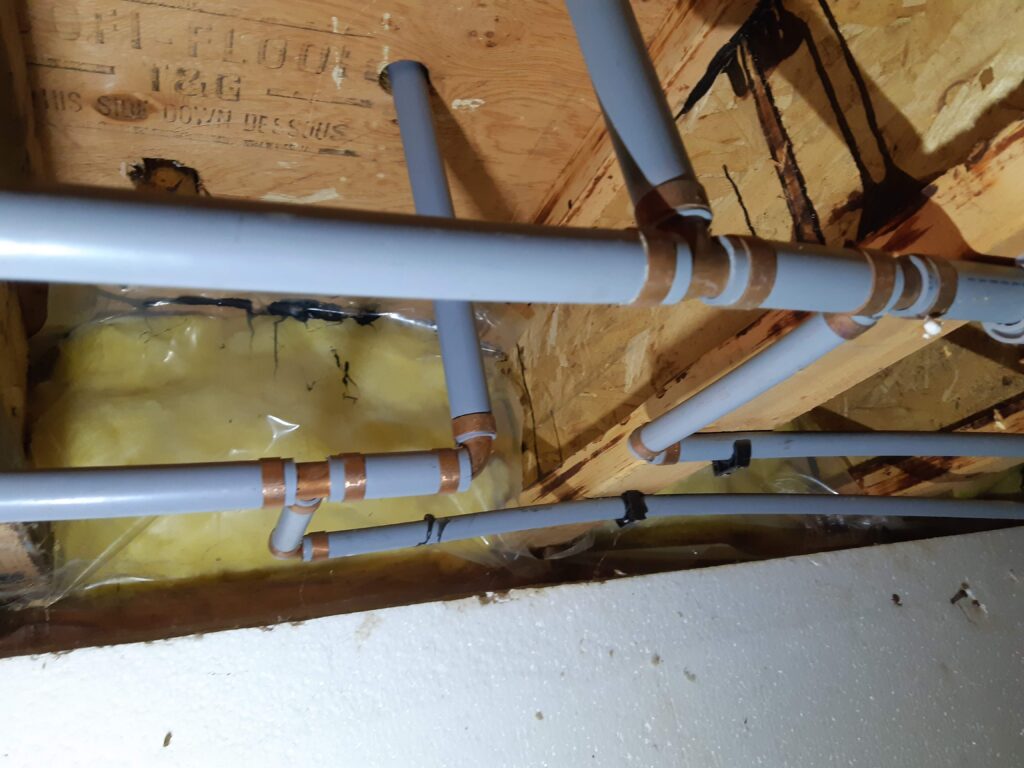 In the USA, a class action suit was brought against the manuafactures and millions were paid out in claims for water damage. Not so in Canada, where there were relatively few occurances. The class action has now long expired and there is no remedy for a sudden failure with Poly B pipe.
For most resale home purchases, insurance companies now want to know if the house has Poly B in it. This information will likely affect your coverage. House insurance may be more costly or water damage due to Poly B piping failure may be specifically excluded from the policy. 
We have inspected many properties on the Sunshine Coast with Poly B plumbing. All in good condition, without visible leaks, and to the best of our knowledge, still functioning without incident. However there is a risk of failure that cannot be easily quantified. 
Prior to Subjects Removal Date
Home buyers should discuss this issue with their insurers to determine appropriate options (do nothing, replace in part or replace in whole). Insurance companies have massive data banks in their files on all kinds of failures, by product, by region. Our advice is to use their expertise to provide you with guideance as to what to do about it. Plumbing contractors can also be a good source of information since they see a lot of this product and can offer their expertise on the issue.
Sometimes the risk is manageable. For example, if most of the plumbing is in a crawspace, then if a water leak did occur, then the damage to interior structures and finishes will be minor.
In other circumstances, when only a limited budget is available, it may be appropriate to replace in part the Poly B plumbing with modern plastic piping (called PEX), say when there is an upper level. In these circumstances the lower level and crawlspace can remain as is with Poly B.
As a potential buyer of the home with Poly B plumbing, be sure to do your homework and know in advance if there will be any financial impact to you. Best case scenario is a minor cost increase in your insurance policy. Worst case would be if the insurer will not cover associated water damage to the house, and total Poly B plumbing replacement is adviseable.